Instagram Profile Scraper
Instagram profile data like bio, follower count, number of posts etc. is a treasure trove of publicly accessible data.
Wouldn't it be great to input a list of Instagram profile URLs and export all the profile info as CSV in two clicks?
Look no further!
Our Basic Instagram Profile Scraper Tool exports a CSV file with no coding or setup necessary
Try Instagram Profile Scraper For Free!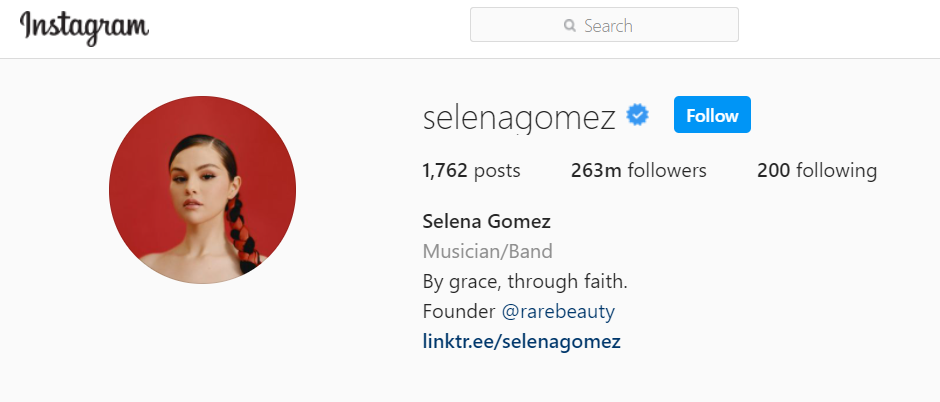 ---
Scrape Contact Info (only with Enterprise plans)
Scrape email addresses, phone numbers,business categories and contact addresses using Instagram Business Profile Scraper Tool
Instagram has a category of accounts called Instagram business accounts that is very popular among influencers and creators.
There is no charge to convert your regular account into Instagram business account, so its usage have jumped from around 25 million accounts in 2017 to over 200 million such accounts now.
These Instagram profiles have contact button visible when accessed from Instagram app (the desktop profile page seems same as normal account).
You get even more data that is perfect for marketing and lead generation. You can get city, phone number, email address etc.
Data Fields using our regular instagram profile scraper
'i_url': 'https://www.instagram.com/docrealestate.inc',
'i_author_name': 'Doc Real Estate, Inc',
'i_bio': 'Doc Real Estate, Inc is driven to finding professional business individuals their dream commercial/residential space.\n📍Indiana | Central',
'i_followers': 352,
'i_following': 481,
'i_no_of_posts': 260,
'i_profile_picture': some_url
'i_profile_website': 'http://indydocteam.com',
'i_verified': False,


Additional data Fields using our business instagram profile scraper
'is_business': True,
'business_category': 'Real Estate Agent',
'address_street': '530 US 31 South',
'business_contact_method': 'CALL',
'city_name': 'Greenwood, Indiana',
'public_email': 'heather@indydocteam.com',
'public_phone_country_code': '1',
'public_phone_number': '3179080531',
'zip': '46142'
'id': '14831901851',
'instagram_location_id': '1712559235731426',

---
Data Visualization Dashboard
✓Our tool will notify you via email once it finishes data extraction.
✓Create a demo account, no credit card required.
---
Some Use Cases for Instagram Profile Scraper
Find influencers to power your influencer marketing
Build connections with influencers in your particular niche. Since all the data is already in a spreadsheet, you can sort by certain words or phrases related to your business in their bio description. You will also be able to filter by location and see the amount of post engagement and number of followers.
Search for potential customers
Searching for potential customers is necessary for building up your customer base or finding the initial beta users. Once you have exported all the profile results for a particular keyword in a CSV file, you can further filter bios column to find consumers who define themselves with a similar niche and may be interested in your product/service, or by location.
Find email addresses
Our tool will extract email addresses from profiles that have mentioned it in their Instagram bio. So you can supercharge your email marketing and cold outreach efforts.
Identify and follow relevant users
Identify relevant users on Instagram and grow your number of followers by using follow/unfollow strategy.
---
Some of our customers

---
Features Of the Instagram Profile Scraper
✓ No Instagram login details required. All data obtained from public facing webpages.
✓ Everything runs on our cloud servers so there is no question of your IP address being banned by Instagram.
✓ Use this tool to find the right Instagram influencers, discover the target audience, or find people to follow.
❌ Stop paying for stale information from databases
Our tool will scrape data from live Instagram site, and not from some stale database that was updated days or months ago.
---
Optional Add-ons & Premium Scraping Tiers:
Once you are subscribed to our base plans, you have access to all these optional adds-ons where you will only pay for what you need. Prices for common add-ons such as follower scraper starts at $39 for 10,000 rows with significant volume discounts available.
---
Optional Data Enrichment add-ons
Demographics: We get the user's age and gender using an AI model that uses user's profile picture as input. It will first detect if there is a person in the picture or not and if there is a person in the pic, than it runs the gender and age aspect of it.
Language: We detect language based on text in Instagram bio or from sample of posts by the user.
Location: We geo-encode the location mentioned in the user's profile (only Instagram business accounts) so that you can analyze the number of users in country/city/state and get an interactive plot.
Topic categories: We can categorize text into any of 360 categories (this one is cheap & fast but less accurate) or 620 categories. There are three popular places where we get the input text: (1) using text directly present in Instagram bios.(2) Using the full text (after boilerplate removal) from the external URL mentioned in Instagram bio (3) Taking a sample of posts and running it through the model. Note: Instagram business accounts already has a pretty accurate category listing; so this add on is mostly useful for regular accounts to get the same level of categories.
See what URLs users are posting: here we take the URLs shared on Instagram and run topic categories on shared URLs to give you an in depth look at what content users are sharing.
Email crawling: We take the external URL shared in Instagram bios and crawl that to find all the email addresses.
Sentiments analysis: Predict sentiments of the user posts on a scale to 0-1.
---
Instagram Profile Scraper is the best value for money!
Try our Instagram Profile Scraper Tool now for absolutely free! (no sign up or credit card required)
Click Here to Try Instagram Profile Scraper Tool For Free!



Contact us for custom quotes if you are looking for Instagram Scraper to get entire feeds, story, posts, etc. by profile URL or search for hashtag, get followers and other such Instagram data
$

0/Year
Basic (Free Plan)
Limited data fields
Max 5 profiles per request

Maximum 1000 aggregate rows of CSV file exported per month
1 concurrent scraping job
Data retention for 1 day
Only email and chat support available


Try now for free!
$99/Month $79/Month
Enterprise Plan
All available data fields including business email, phone numbers, zipcode, account categories (etc).
Max 1000 profiles per request
Maximum 100,000 aggregate rows of CSV file exported per month
1 concurrent scraping job
Data retention for 30 days
Personal relationship manager with email and chat support available

Buy Now
$

29.99/Month
Pro Plan
All available data fields (except business phone numbers and email)
Max 1000 profiles per request
Maximum 30,000 aggregate rows of CSV file exported per month
1 concurrent scraping job
Data retention for 7 days
Personal relationship manager with email and chat support available

Buy Now